Room & Fabric Spray
Introducing our new ELEVATE Home Fragrance Collection!
Our Room & Fabric Spray releases a fine mist with a light fragrance. Spritz daily to elevate your home or fabrics.  Made with phthalate-free fragrances.
Our ELEVATE Home Fragrance Collection includes 6 entirely new fragrances:
Ethereal Tranquility (Blue): A restorative, fresh and floral fragrance. Bask in a quiet morning as notes of fresh rain and foliage breeze through.
Everlasting Ambrosia (Pink): A rejuvenating, sweet and floral fragrance. Ride cascading waves into sweet notes of vanilla imbued with emerging greens and florals.
Lost in Opulence (White/Gold): A rich, spiced fragrance. Lounge in the golden aroma of spiced liqueur as hints of vanilla and cinnamon twinkle by.
Not sure which fragrance is right for you? Refer to our Fragrance Wheel for a better understanding of each candle's fragrance notes.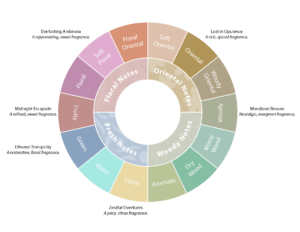 Directions: Spray into room or onto fabric to add fragrance. We recommend testing on a small section of any fabric first, before spraying onto a larger area.
Ingredients: Water (Aqua), Organic Cane Alcohol, Glycerin, PEG-40 Hydrogenated Castor Oil and Fragrance.
Net weight: 8 oz.